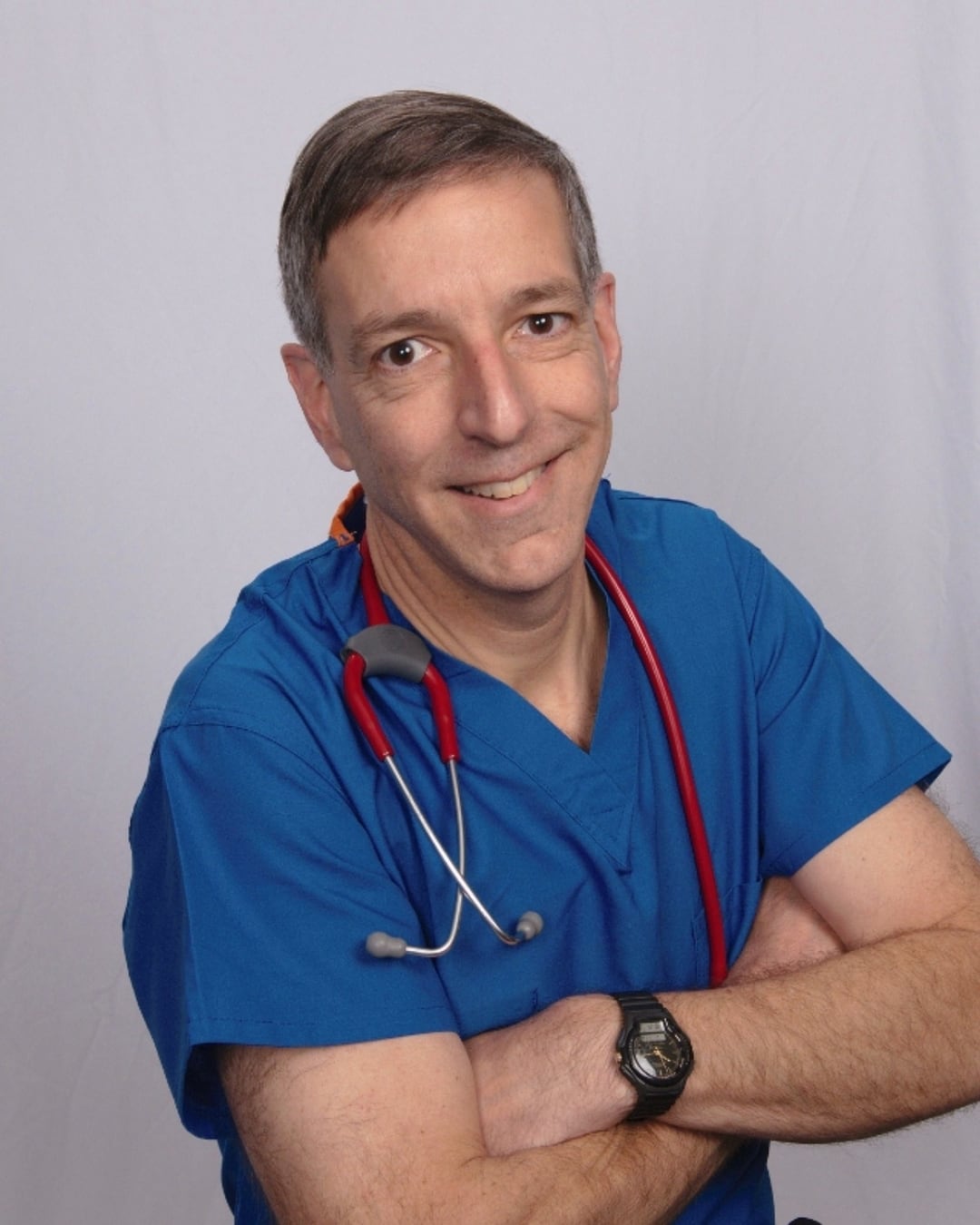 Reflections on Emergency Pediatric Care. Part 1/2
Published February 4, 2022
By Mike McEvoy, PhD, NRP, RN, CCRN
As the oldest in a family of six, caring for children and infants was part of my upbringing.  This native comfort level was helpful when I became involved in EMS during high school and college.  Working as a cardiac surgical ICU nurse in the 1980's, pediatric and neonatal heart surgery patients were cared for in traditionally adult units because of their special critical care needs.  As pediatric critical care evolved, I enjoyed helping transition these populations to age-appropriate neonatal and pediatric ICUs.  Today, I still care for children in both critical care and prehospital settings.  The challenges and rewards of caring for ill and injured children can be very different than those found in the adult population.
In the late 1990's I became actively involved with EMS and hospital researchers in what became the Pediatric Emergency Care Applied Research Network (PECARN), the first federally funded pediatric emergency medicine research network in the U.S.  This group, funded and overseen by the EMS for Children program, helped overcome the challenges of generating meaningful scientific evidence to guide optimal emergency care of children by consolidating work of seven pediatric research centers across the country.  Combining populations from multiple centers overcame the obstacle of not being able to enroll sufficient numbers of ill or injured children at any one center.  The PECARN infrastructure also helped translate research findings in best practices for EMS and community hospitals.   This work has not only helped standardize pediatric emergency care but vastly improved outcomes for ill and injured children.
One of the things that has always impressed me about emergency care of children is the importance of prevention.  Until I became involved in pediatric emergency care research, I had a weak understanding of the significance of preventable mechanisms often involved in childhood injuries.  Removing broken glass and putting sprinkler devices on fire hydrants in urban areas where children playing in water often sustained foot lacerations or were struck by motor vehicles when the water was directed into roadways served as simple but dramatic prevention tools.  Bicycle helmets, car seats and safer playground designs proved equally valuable in preventing death and lifelong disabilities.
Unless you work in pediatrics, the need to care for children is stressful and fortunately infrequent.  This poses challenges in education and opportunity to practice and develop pediatric emergency care skills.  To help improve the comfort level and education of EMS providers who all occasionally need to care for children, I agreed recently to serve as co-editor of the American Academy of Pediatrics textbook, Pediatric Education for Prehospital Professionals (PEPP), which I consider to be the best training solution for both BLS and ALS prehospital providers.  The latest edition of PEPP, released just last year, offers multiple educational channels both in-person and on-line which have helped during the pandemic.
As we look to the future in emergency pediatric care, I see pediatric restraint in our ambulances and transport vehicles as an opportunity to improve safety.  We have a lot to do in developing best practices, standards and selecting the best equipment to safely restrain our younger patients during transport.  We have come a long way from thinking that a parent holding their child provides enough measure of safety on the way to a hospital, just as it doesn't work in personally owned vehicles.
Lastly, technology growing in leaps and bounds is pushing the limits of education.  In very high risk, low frequency events such as pediatric resuscitation, simulation has matured to the point where it offers near real-life opportunities for education, practice, and debriefing.  Virtual reality (VR) headsets are near common place amongst gamers which include not only younger people, but 66% of the general U.S. population.  The virtual medical training offered by companies like Health Scholars provide EMS and other clinicians with personalized, cost effective, and highly realistic simulation.  When it comes to pediatric emergency care, VR offers tremendous opportunity to reduce mistakes, improve retention and massively increase confidence.
Author Bio:
Mike McEvoy, PhD, NRP, RN, CCRN
Mike McEvoy is the EMS Coordinator for Saratoga County and a Paramedic Supervisor for Clifton Park & Halfmoon Ambulance.  He is a nurse clinician in the adult and pediatric cardiac surgery ICUs at Albany Medical Center where he also teaches critical care medicine.  Mike is the chief medical officer and firefighter/paramedic for West Crescent Fire Department.  He is the chair of the EMS Section board of directors for the International Association of Fire Chiefs and a member of the New York State EMS Council.  Mike is a lead author of the textbook "Critical Care Transport," the "Informed" Pocket References (published by Jones & Bartlett) and the American Academy of Pediatrics textbook, "Pediatric Education for Prehospital Professionals (PEPP)." In his free time, Mike is an avid hiker and winter mountain climber.
Share This Story, Choose Your Platform!