The algorithm to confident providers is VR training
Built on evidence-based protocols, we help your team minimize readmission, medical error and improve their ability to recognize high-risk patients.
Stroke Assessment
Apply critical thinking skills and practice an immersive hands-on NIH Stroke Scale Assessment while observing the patients signs and symptoms.
With Health Scholars Stroke Assessment VR training application, you are presented with a patient who has had a change in their mental status. You must evaluate this patient and score them using the National Institutes of Health (NIH) Stroke Scale. Learners will become familiar with the NIH scoring system as they assess the patient.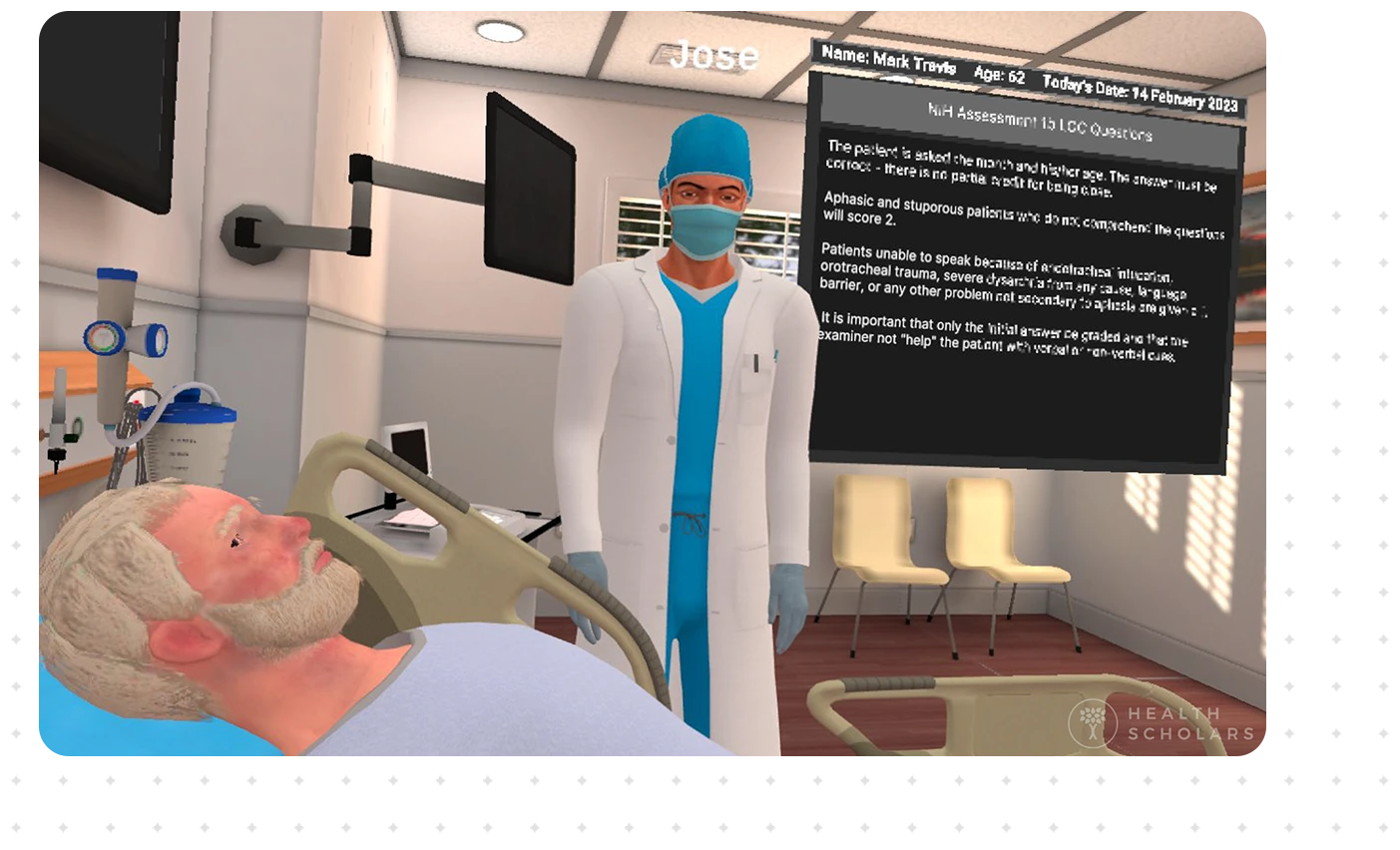 Realistically model cardiac arrest and non-cardiac arrest scenarios across 13 core arrhythmias
Provides a virtual, zero-risk, environment to practice and learn critical resuscitation managements for your teams' patients.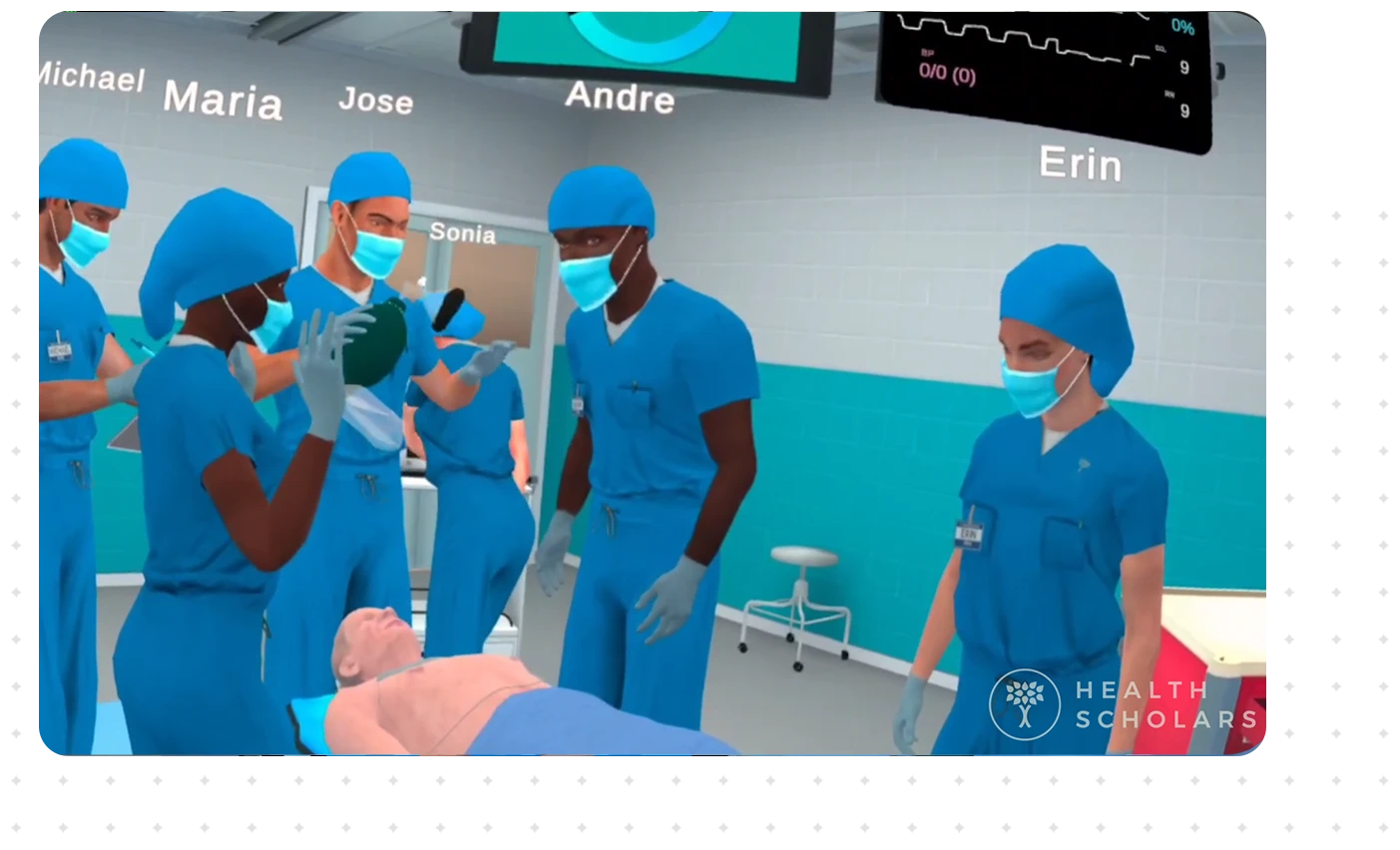 Pediatric emergencies are challenging- your response doesn't have to be
Providers need to recognize the subtle indicators of severe illness in infants and children without delay and initiate stabilization or CPR when indicated.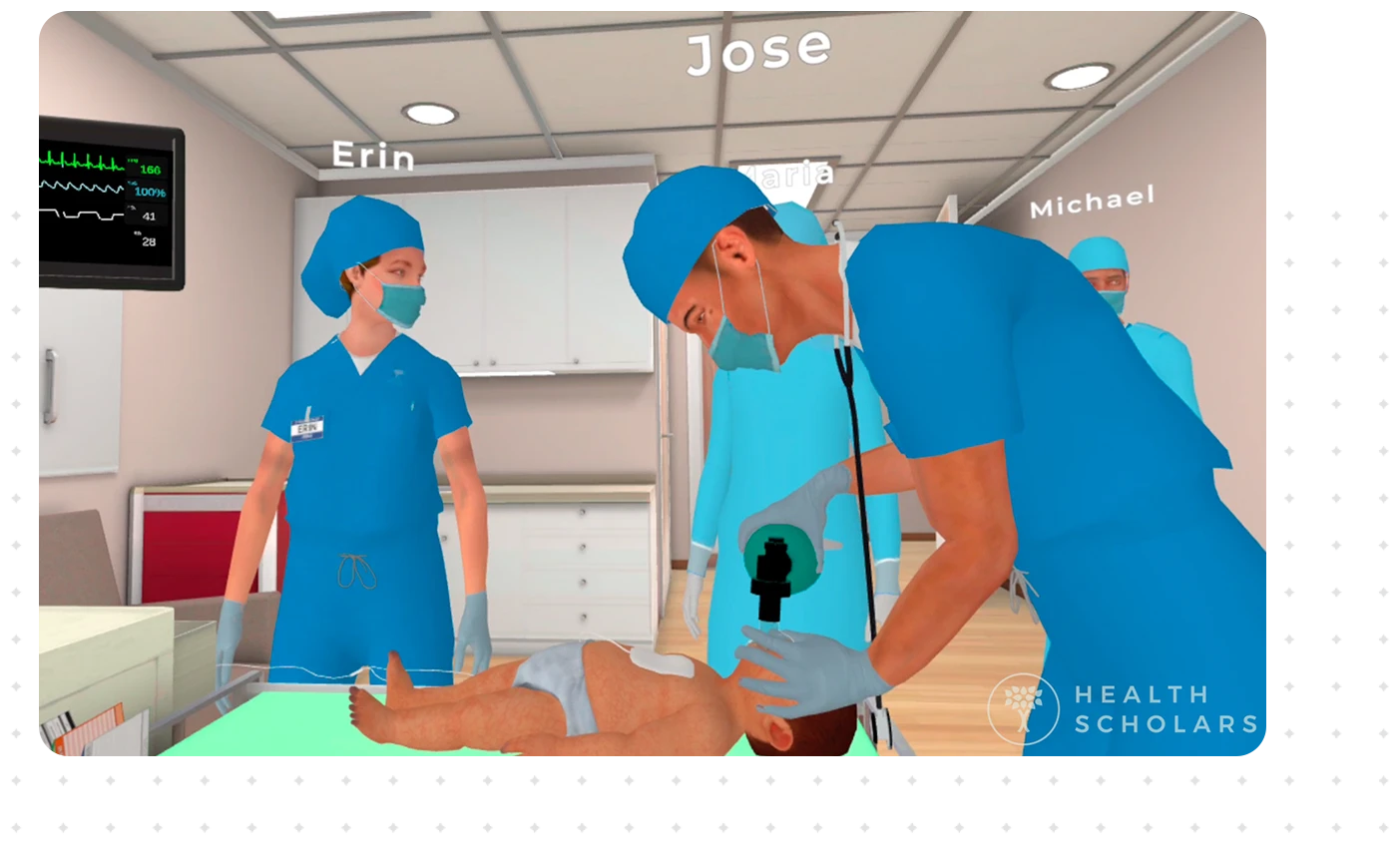 Provide regular experienced-based training to all your pediatric providers
Our VR training recreates the pertinent findings in a real-to-life patient and graphically teaches the association of PAT patterns with life threatening health conditions.
Pediatric Emergency realistically models nuanced pediatric scenarios and physical findings on racially diverse patients. It utilizes adaptive learning technology to instruct, evaluate and refine Pediatric Assessment Triangle proficiencies based on provider performance And provides a virtual, zero-risk, environment to practice and learn critical pediatric assessment skills.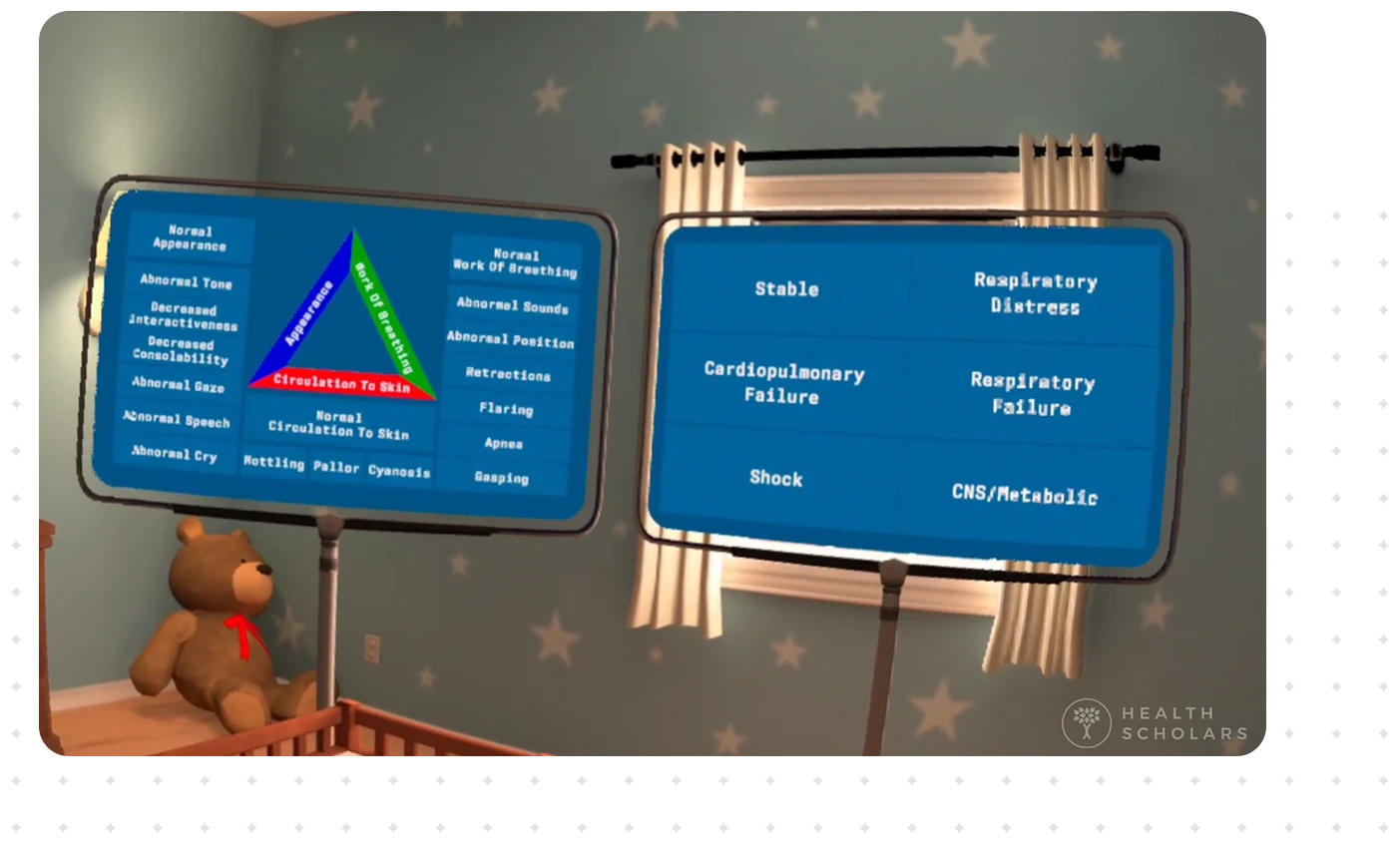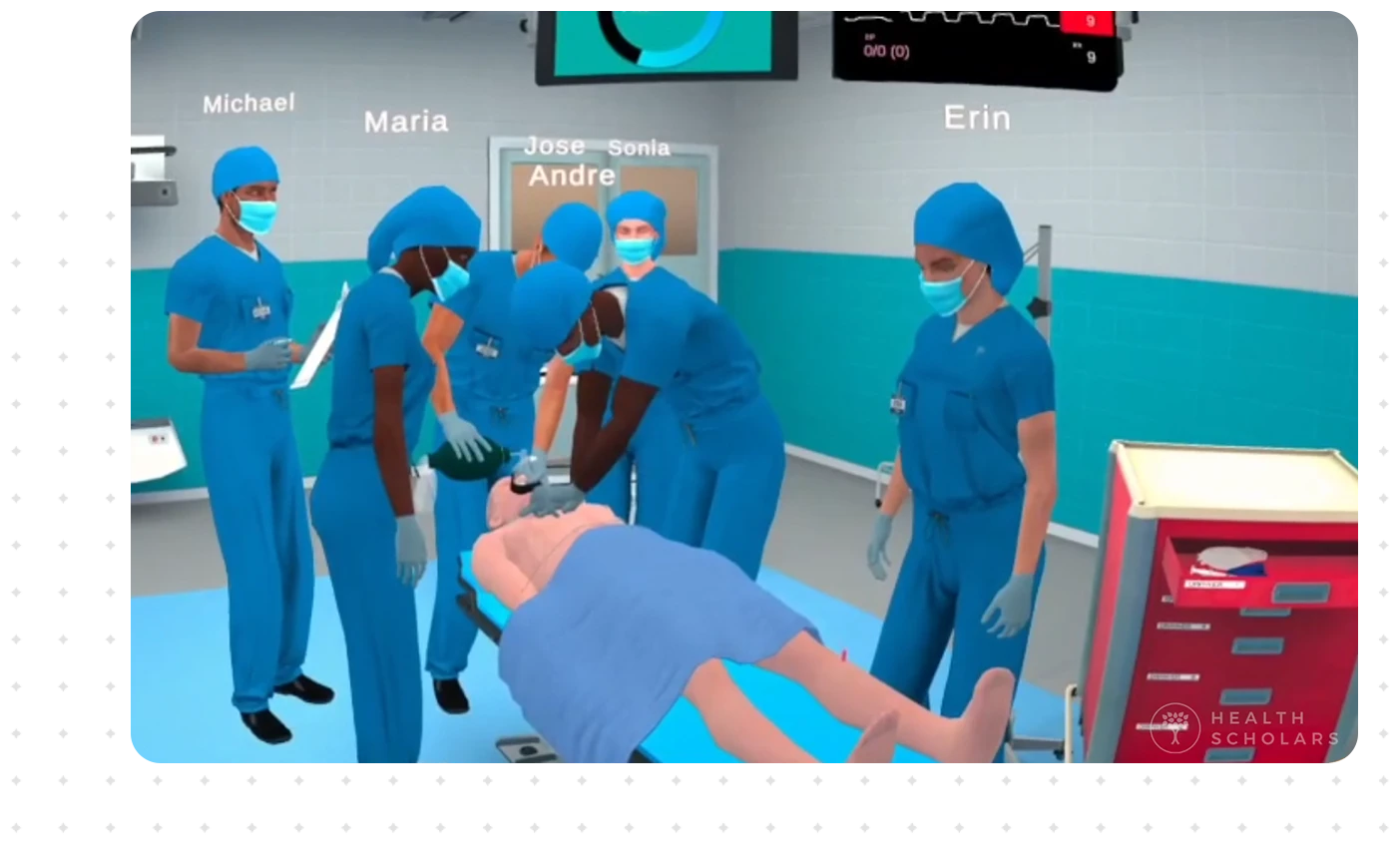 How is training in VR scalable?
VR is faster than regular training, averaging at around 30 minutes per app, from putting on the headset to debrief. Some applications are even as fast as 10 minutes!
Only the trainee is required to attend, as our apps don't require a facilitator. This makes it easier to schedule, any time, from anywhere with wi-fi.