This suite of labor and delivery training applications is custom created to address the highest risk areas and maternal mortality to improve the outcomes of birth givers and children.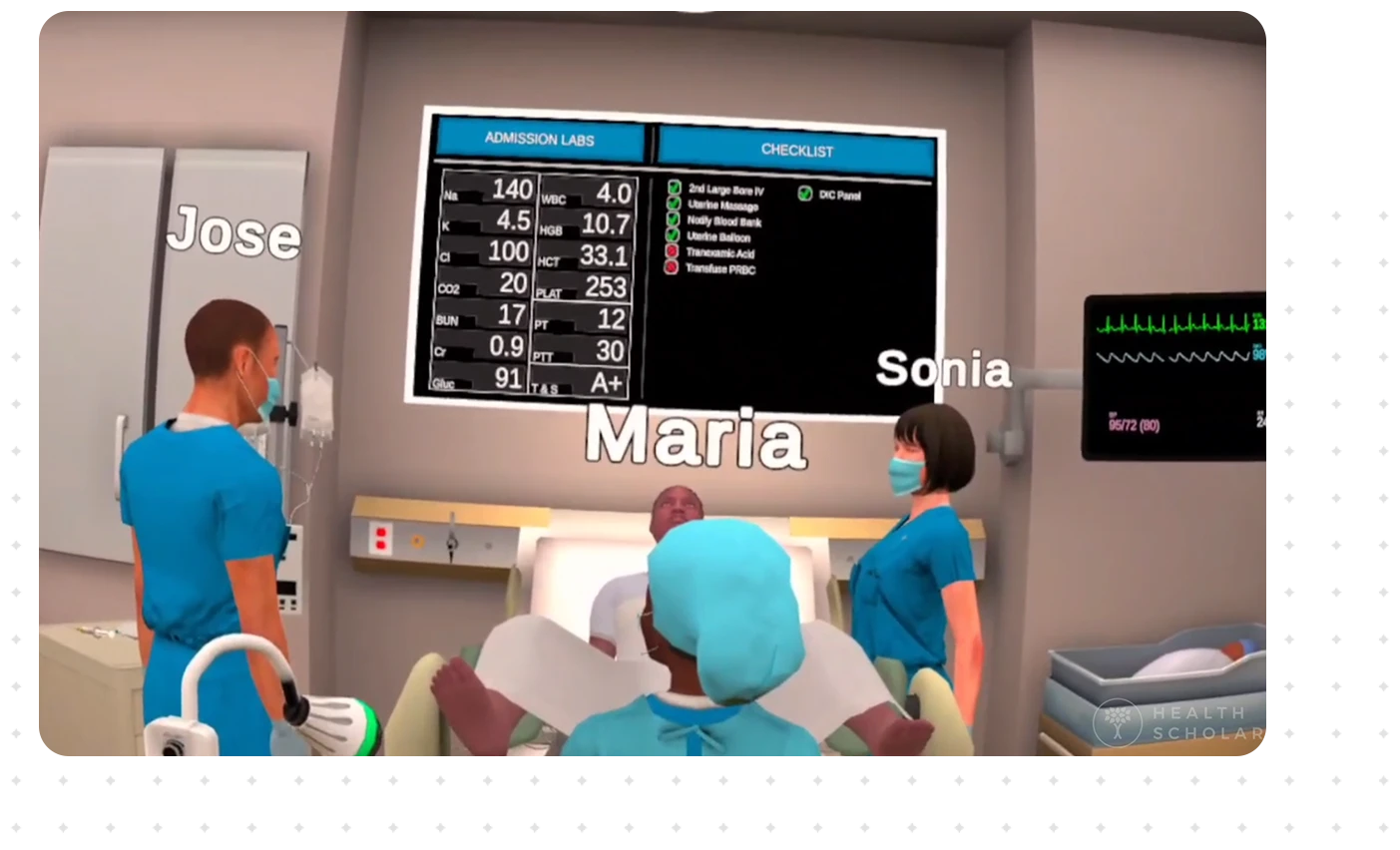 Practice a realistic shoulder dystocia scenario from recognition through successful birth
Shoulder dystocia can be both physically and emotionally traumatic for birth givers. Do your part in adequately preparing for scenarios to help to continue to improve patient outcomes.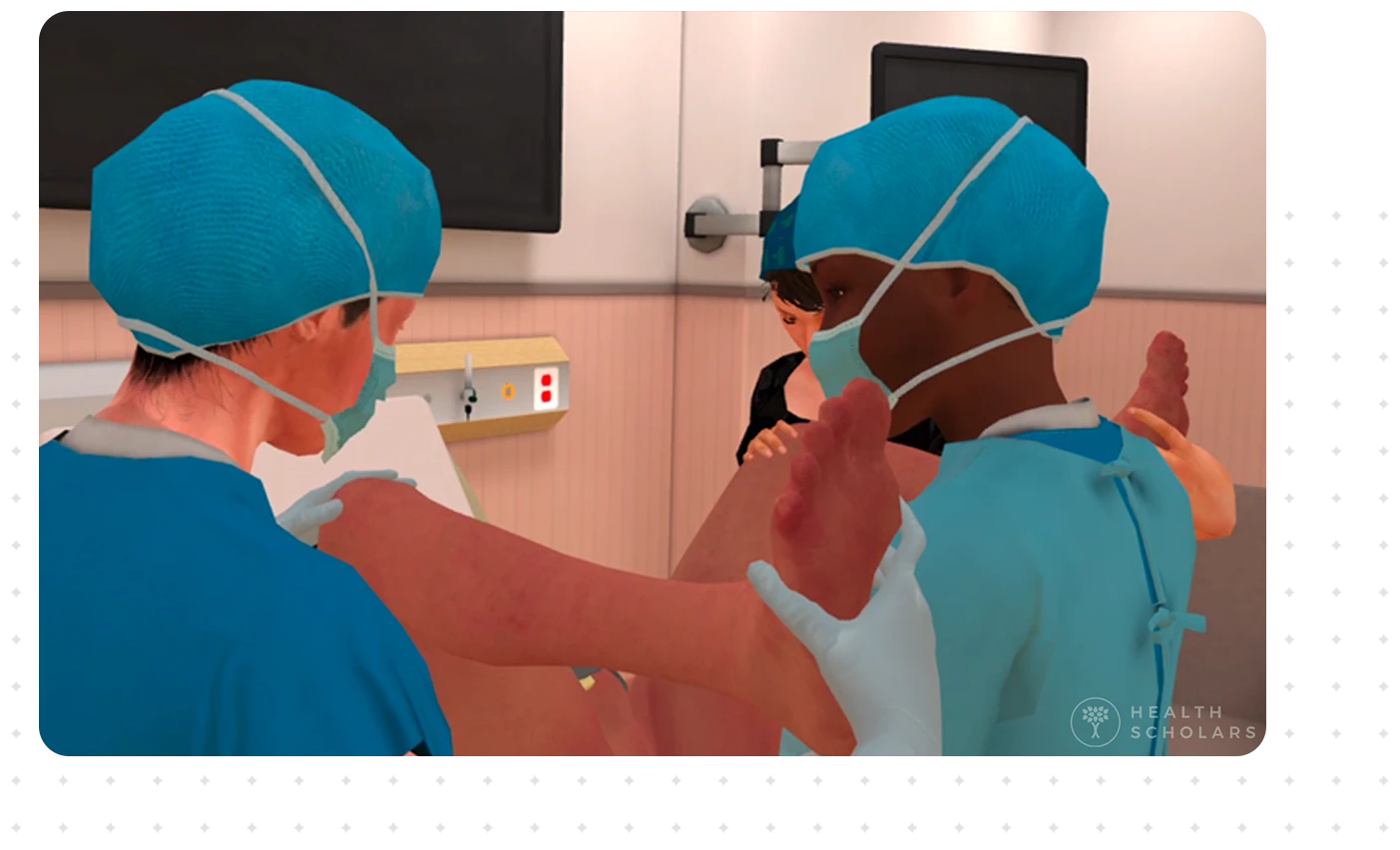 Increase clinician procedural memory, decision making, and time management
Clinicians need to have the competencies requisite to identify and manage a patient experiencing maternal code and other obstetric emergencies, enacting life saving measures for times of crisis.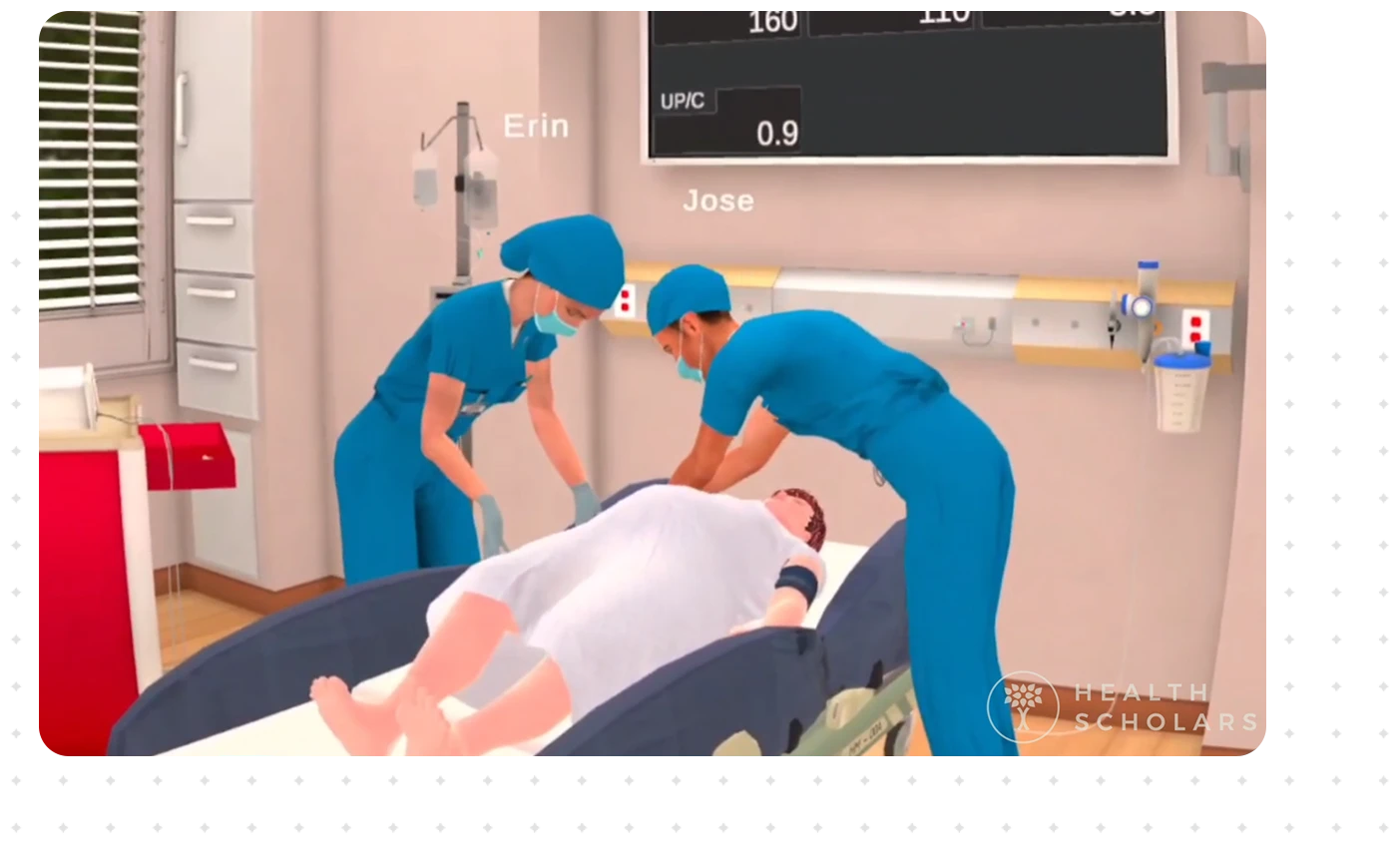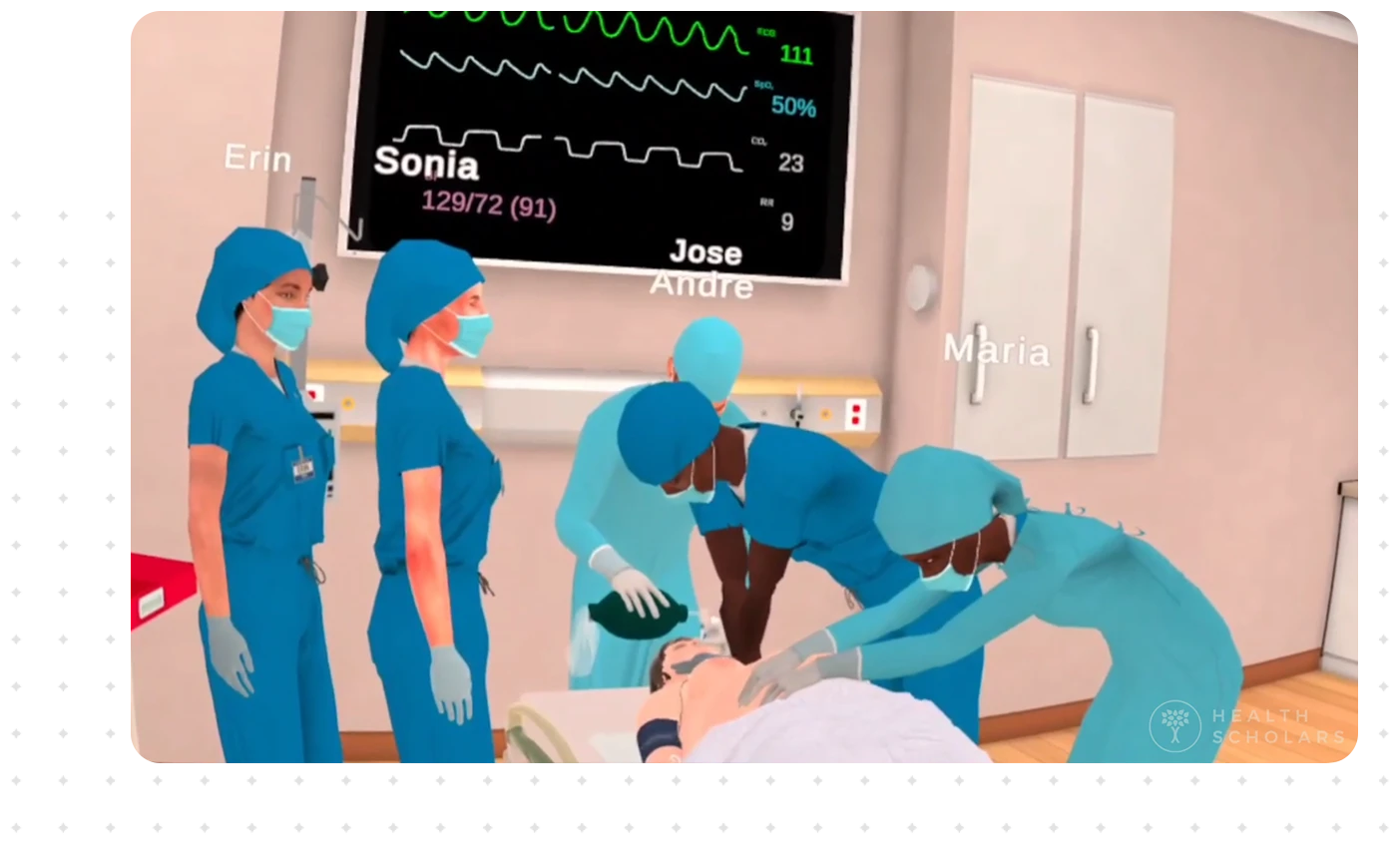 Why VR for healthcare training?
Virtual Reality, or "VR," uses computer technology to create a simulated, three-dimensional environment for exploration and instruction. Check out our blog on how VR functions as a cost-savings training tool.