How do you ensure every nurse can confidently handle each critical situation?
Frontline clinicians need to know they're properly equipped and supported as they face everyday challenges — their preparation is paramount to patient safety and outcomes.
VR Healthcare Training goes beyond SIM.
It's the entire experience, available anytime, anywhere.
We give your team the freedom and flexibility to jump into realistic VR simulations any hour of the day, any day of the year, anywhere.
Support your frontline clinicians by providing a private, judgment-free zone where they can gain the experience needed for effectively responding when the real thing happens.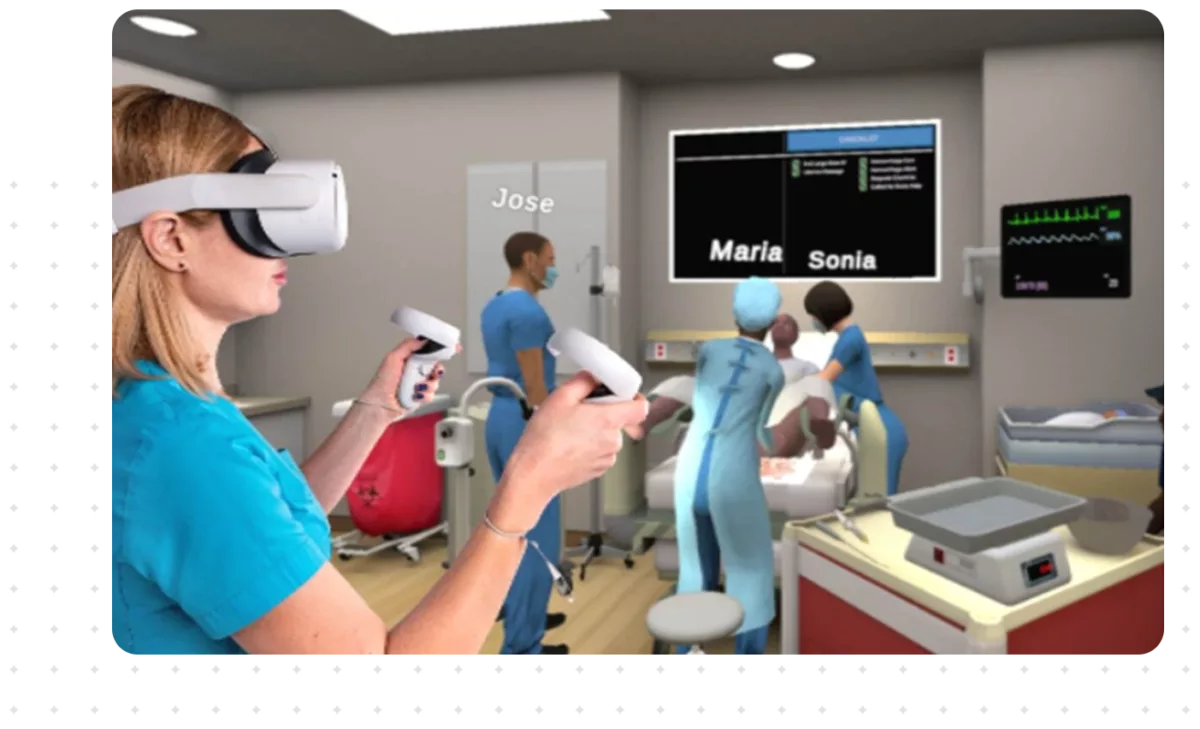 Input to Change Clinical Practice
More Confident in Managing Event
The Health Scholars Workbench
Workbench is a content-building platform for VR training in healthcare.
This best-in-class technology combines clinical education expertise with a nimble framework that allows you to build, manage, and launch courses. A no-code authoring tool for virtual reality simulations.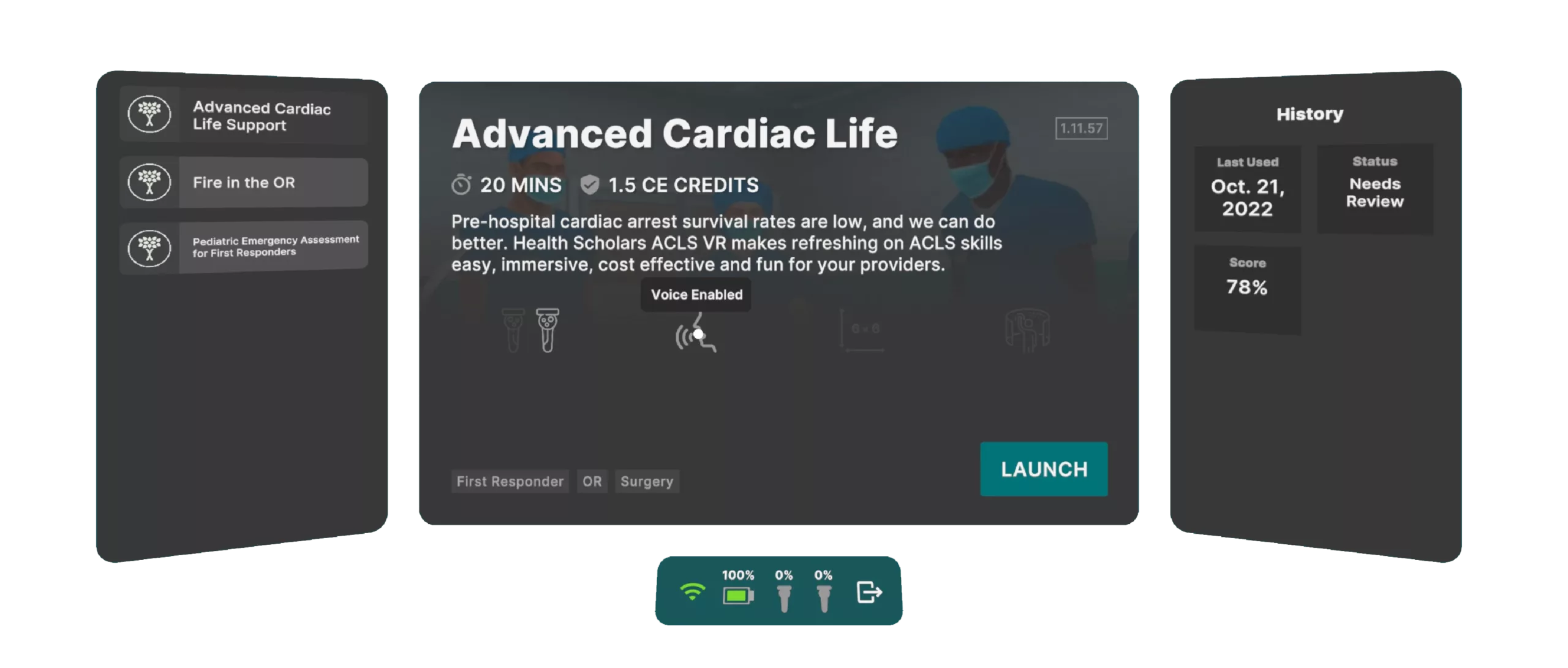 The Health Scholars Training Solutions
Who We Work With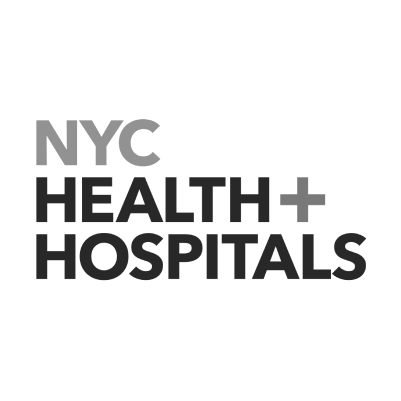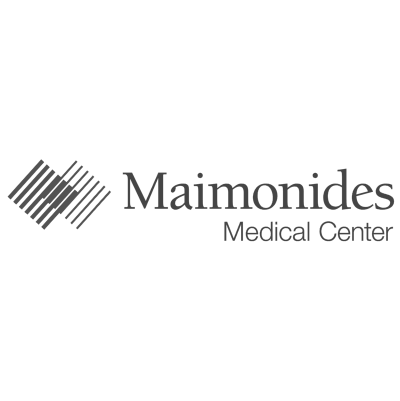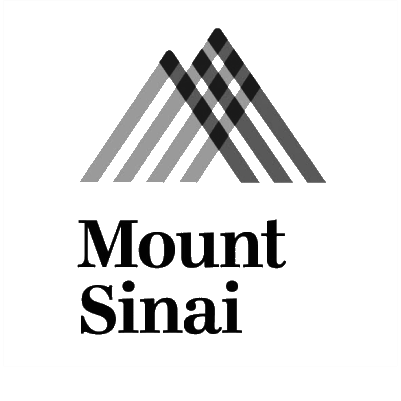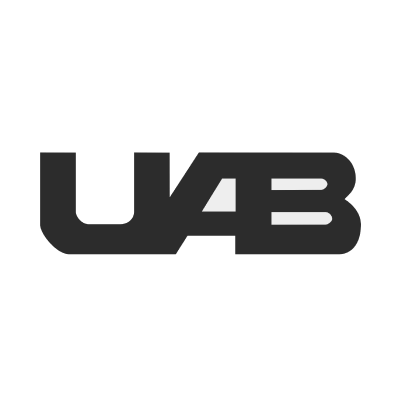 Our VR Training is Unlike Any Other in Healthcare
Health Scholars empowers your team to practice amid the sights, sounds, interactions, and pressures of high-risk events — and master every potential response.