Pediatric Emergency Care in Home (PEC)
Find answers to the most frequently asked questions about PECH VR Simulation.
App Overview
There are 4 different residents. See Report Board in Fire Station at Start of the App and below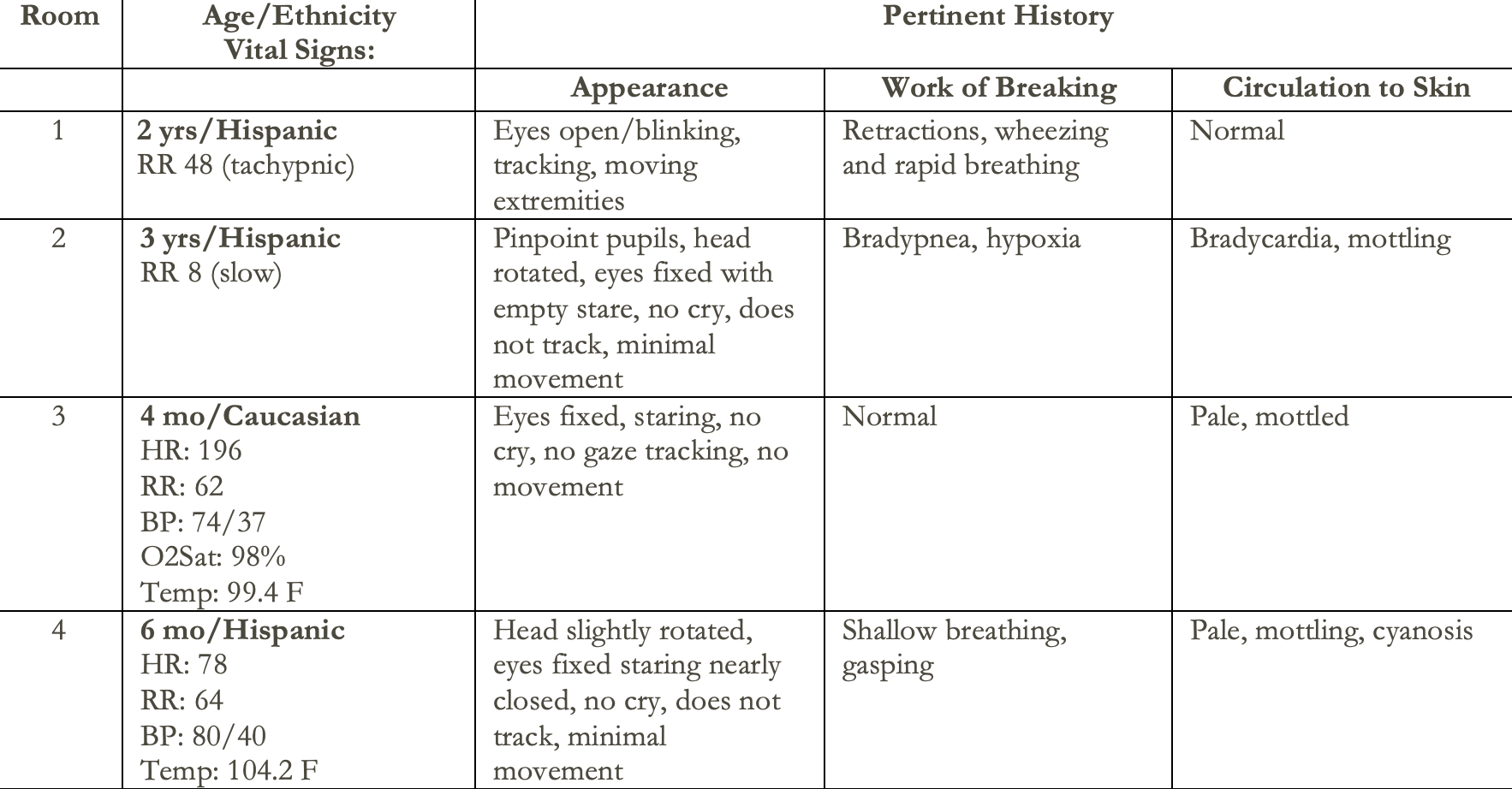 Objectives
Evaluate, Identify, Intervene approach
Recognize a stable pediatric patient
Recognize and manage respiratory distress
Recognize and manage respiratory failure
Recognize and manage cardiopulmonary arrest
Recognize and manage CNS/Metabolic emergency
Recognize and manage shock (hypovolemic, distributive and cardiogenic)
Share This Story, Choose Your Platform!