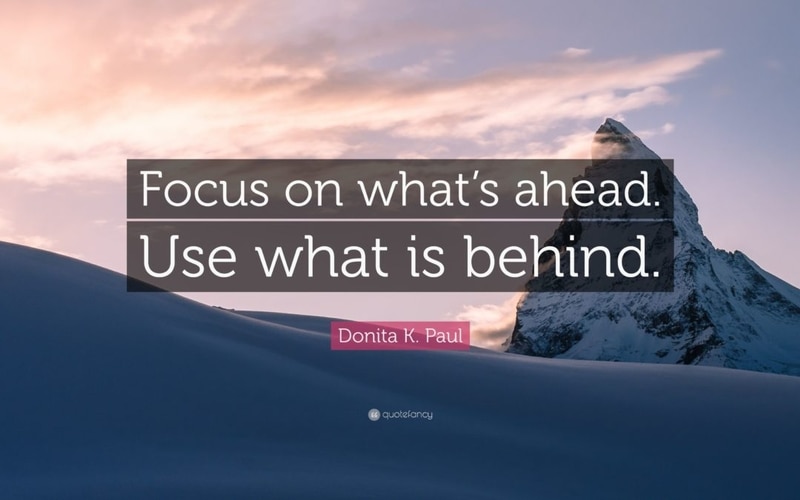 Medical education and simulation: predictions for 2019
Published January 23, 2022
As 2019 begins, we're reflecting on what we learned last year and the trends and insights that will drive changes in clinical training in 2019. With continued hospital consolidation, an increased focus on how learners interact with emerging technologies like virtual reality (VR), and more experimentation and piloting of programs that incorporate new learning formats, it's sure to be a year of rapid advancement within the healthcare community.‍
LOOKING BACK… TOWARD THE FUTURE
In 2018, Health Scholars' own CEO Cole Sandau presented on healthcare consolidation and the impending nursing shortage at the 2018 ANCC National Magnet Conference, which was held in Denver, Colorado October 24-26. Here's a quick primer of his presentation and our learnings from the 2018 conference:
Over the past decade, consolidation in healthcare has created significantly larger organizations, leading to a new problem of scale. There's a critical gap when it comes to the business process of training with healthcare systems responsible for educating a larger number of staff, while at the same time experiencing budget, space, and training restraints. The time and money it takes to educate thousands can multiply exponentially if not approached strategically.
At the same time, we're expected to need one million new nurses by 2022, and with nursing schools short on clinical sites and classroom spaces, they're turning away qualified applicants. According to AACN's report on 2016-2017 Enrollment and Graduations in Baccalaureate and Graduate Programs in Nursing, U.S. nursing schools turned away 64,067 qualified applicants from baccalaureate and graduate nursing programs in 2016.
Even with this strain, healthcare organizations are constantly hiring and onboarding nurses to meet the growing demand, putting an increased burden on existing nurse educators and simulation training resources.
As consolidation continues and the nursing shortage looms, we're seeing a need for scalable, cost-effective clinical education and simulation solutions to ensure that patient safety remains paramount.
Enter VR education and training, which can solve critical issues for both schools and healthcare organizations. It virtualizes experience-based training, offering an alternative method of 'hands-on' practice that's more affordable than traditional cadaver labs or physical simulation. And it can be done consistently at scale across a modern health care system, saving valuable resources.
Healthcare organizations and teaching institutions have already begun integrating augmented and virtual reality (AR/VR) solutions. As more affordable and streamlined AR/VR hardware solutions become available this year we anticipate adoption will only gain further momentum and additional evidence of its effectiveness will be published.
THE HEALTHCARE INDUSTRY IN 2019
Sandau, along with Health Scholars colleagues President Brian Gillet, Lead Unity Developer Julien Lynge, and CTO Dustin Parham, recently sat down to discuss additional predictions for 2019. Take a look.
Here's a quick snapshot:
Scaling hands-on training will be a top priority
With ongoing healthcare system consolidation creating scale problems, education needs to be a strategic tool. To improve patient care and minimize costs, providers will need to provide hands-on training for tens of thousands of learners at once.
Training will become a competitive advantage for healthcare
With high nurse turnover and the aforementioned shortage, it will be important for healthcare organizations to invest in education and professional development to retain their staff members and increase quality of care. Taking a more strategic view of education will help them control costs and give them a competitive advantage.
Hospital executives will look to virtualization and automation to combat education constraints
With reimbursement unpredictability and a focus on minimizing costs, healthcare organizations may be less willing to resource education initiatives, leading to more virtualization and automation of training.
Clinical educators will look for ways to bring training to the individual
Clinical education takes place in groups because of costs – the scheduling, instructor, space, etc. is all expensive – but it doesn't allow for individualized learning. Today's clinicians were born on technology; they're used to content coming to them and want to fit things in their own schedule. They demand self-directed training when it works for them. Look for educators to focus on more ways to bring the learning to the individual using VR, augmented reality (AR), or tablet-based learning.
VR will solve the experience-based learning gap
Today, educators have a toolset that consists of classroom-based training, eLearning, and medical simulation. But with the increasing need to scale education-based interactive learning to up to 20,000 learners, they're missing an important tool. AR and VR are portable ways to train at scale. Adding these tools to the mix makes for a more a comprehensive and cost-efficient training program.
Cloud-based solutions will finally make their way to the clinical education market
With providers and educators increasingly connected, they'll rely more heavily on cloud-based applications to disseminate best practices.
We'll stop chasing VR titles and instead provide a virtual learning platform for educators
Instead of searching for and buying VR titles, educators will be able to invest in a virtual learning platform where the content lives and is constantly growing with additions by third-party developers (think the Apple App Store), freeing educators to focus on objectives for their staff instead of specific titles.
VR hardware will get more mobile and accessible
With high resolution VR hardware costs decreasing, we'll move away from sharing headsets or hosting them at stations, and individuals will be able to have their own for use in their homes or wherever they need them.
The healthcare industry is in a period of rapid transformation and Health Scholars is excited to be a part of it. We wish you a thriving and successful 2019.
Share This Story, Choose Your Platform!