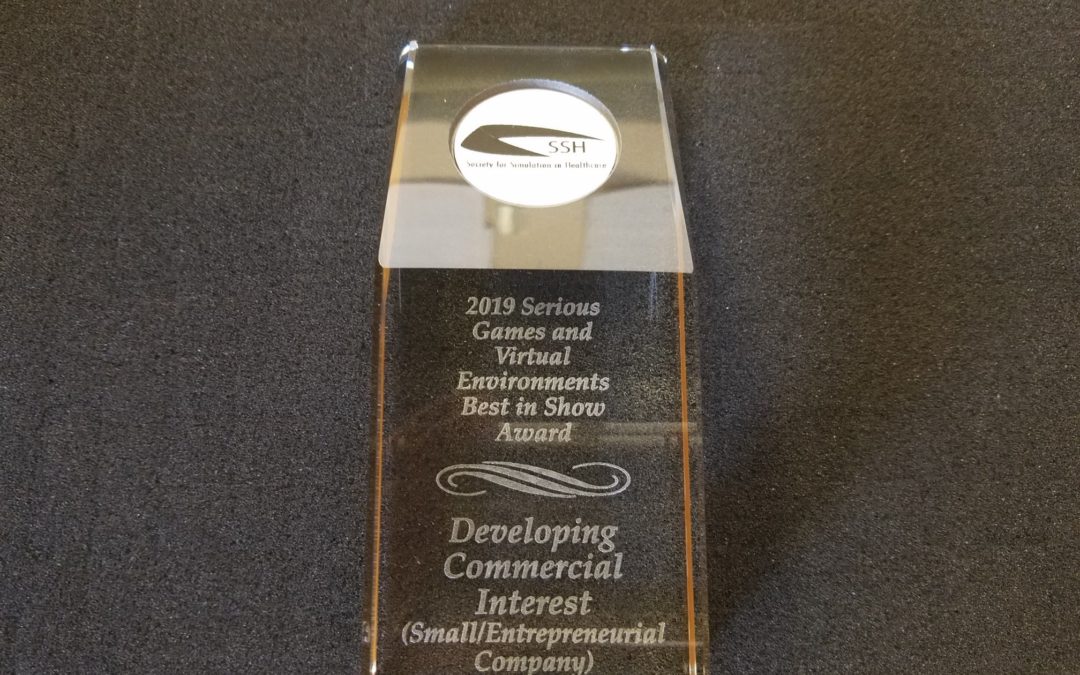 Health Scholars wins IMSH SIMVENTORS showcase
Published January 24, 2022
At the 2019 Society for Simulation in Healthcare annual conference Health Scholars shared a sneak peek of a new VR title for Advanced Cardiac Life Support (ACLS) simulation training and competed in the IMSH SimVentors Showcase. IMSH attendees had the opportunity to demo the voice-directed simulation and participate in two team-based mega code scenarios.
The ACLS Virtual Reality Simulation will be available March 2019 and can be used as a pre-learning application before in-situ simulation, or as supplemental training to validate and refresh competencies requisite to identifying and managing the ACLS core rhythms in stable and unstable patient conditions. Health Scholars' VR simulation was designed in accordance with AHA guidelines and specifically to reinforce:
Addressing team members by name and making eye contact
Situational awareness of team member fatigue and performance of tasks
Closed loop communications
The VR simulation provides healthcare professionals the ability to apply their ACLS certification training through voice-directed actions to animated characters for real-life interaction and practice. The simulation features:
All of the AHA core rhythms plus return of spontaneous circulation (ROSC)
Places the learner in the role of the team lead and recreates the stress of a mega code situation
Provides extensive practice, assessment and skills validation including having the learner redo failed waveform identification
Can be done without having to schedule an entire team, extending the reach of training
Can be done at the convenience of the learner encouraging frequency of training
In-hospital cardiac arrest survival rates significantly vary between hospitals, from 11% to 35% and patients in which clinical staff reported adequate resuscitation training have greater than 3-fold odds of higher survival rates than patients where adequate training programs are lacking.
ACLS certification is active for two years; however, knowledge of this life saving competency decays at 6 months for those who work in non-critical care areas (majority of the hospital). Health systems have struggled to implement cost-effective and adequate refresher training due to the volume of individuals who need training and limited numbers of clinical educators.
Thus, Health Scholars' ACLS Virtual Reality Simulation training was created in response to this need. The virtual simulation instructs participants and validates the competencies requisite to diagnosing and resuscitating adults with cardiopulmonary arrest and other common cardiopulmonary emergencies. By virtualizing training, organizations are able to provide refresher training at scale and at 50% less than the cost of physical simulation.
'Scale and frequency issues are what virtual reality can help address. VR enables clinical staff to practice competencies in real-world, risk-free settings while enabling instructors to see decisions and how they then react to the consequences. VR finally affords the healthcare sector a mechanism for scaling high-impact experiential training and we're keen to help address ACLS training gaps and improve in-hospital cardiac arrest survival rates." – Dr. Brian Gillett, President and Chief Medical Officer, Health Scholars
Health Scholars was also selected to participate in this years' Serious Games and Virtual Environments SimVentors Showcase. Each year at IMSH selected participants share new ideas in simulation providing an exciting forum for creativity and innovation. Presenters share and discuss their ideas in an informal format with attendees and a panel of judges. Judges then select and award a winner in four categories; academic, non-profit, small company and enterprise company.
Health Scholars' showcased both Fire in the OR™ and ACLS virtual reality simulations and were awarded Best in Show for Small Entrepreneurial Company. After the announcement Health Scholars' CEO Cole Sandau noted, 'We're all here to make sure patients gets the best care possible and it's really powerful to see so many compelling training solutions. The showcase exemplifies when healthcare embraces new ideas, practices and technologies it can better address both business and care issues.'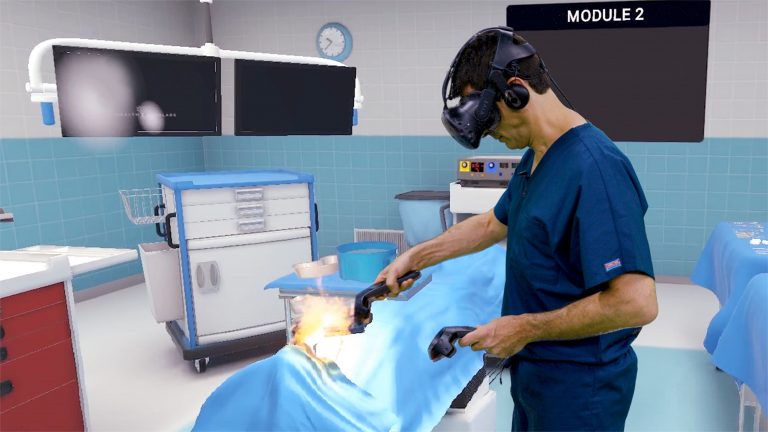 Share This Story, Choose Your Platform!