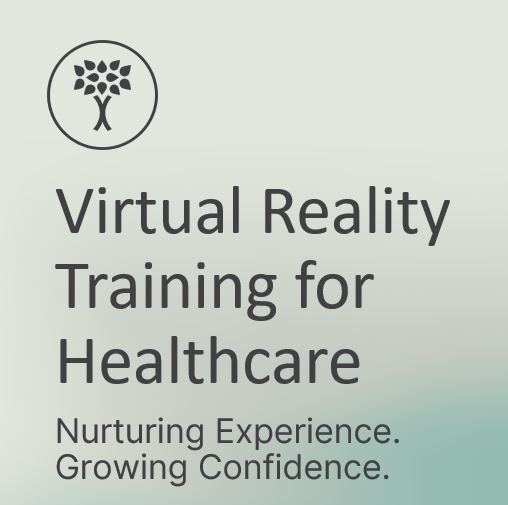 Health Scholars recognizes nurses and nurse educators for Nurses Week 2023
NYC Health & Hospitals / Kings County Hospital
Venieka Persaud, RN has been actively involved in improving adherence to neuro checks and multiple quality improvement projects. Recently, the Kings County Hospital simulation laboratory had an opportunity to use VR headsets for learning and refreshing the NIH stroke scale for providers. The initial reception by neurology residents and nurse practitioners has been very positive and well-received. She was honored for "Being a Team Player" and for her contributions daily by James Soh MD PhD Attending Physician in Neurocritical Care New York City Health & Hospitals / Kings County Hospital Assistant Clinical Professor State University of New York, Downstate Health Science University Department of Neurology
HCA Center for Clinical Advancement
Scott Bartholomew, Director of Simulation and Technology was nominated by Charlie Davis, Division Specialty Educator at HCA Center for Clinical Advancement in Colorado. Scott has been instrumental in promoting VR as a viable simulation option to education staff, on the scope of virtual reality cases to meet the clinical needs of practicing nurses, removing fear as a barrier to use, and highlighting opportunities for learners. Through Scott's advocacy for virtual simulation, I have worked with learners who have expressed that they are more skilled and more competent in providing care to live patients due to their experience in virtual reality. Scott is a champion for bringing simulation and education to learners in the most accessible way possible and virtual reality has been the tool to achieve his goal.
NYC Health & Hospitals
Marlene Harford, RN was nominated TWICE by Lorren Williams, MPA, and Daisy Grueso as a dedicated RN and well-loved educator on the Maternal Mortality Reduction Team for NYC Health & Hospitals (Central Office/The Simulation Center- IMSAL). Marlene provided extensive input into our policies and procedures surrounding VR to effectively guide and ensure the safety of our L&D staff. She participates in Diversity & Inclusion, and Bias conferences as well as being a moderator/presenter at local regional conferences. Most recently she and the MMRP team presented at the GNYNA during Black Maternal Health Week 2023. The joy she projects while performing her Simulation education duties is contagious – she demonstrates patience and kindness and inspires teams to learn, work collaboratively, and just want to be better.
Mercy Medical Center
Tracy Kostelec, Clinical Nurse Educator, Emergency Department at Mercy Medical Center was nominated as an educator passionate about improving learning activities for clinical nurses. As an education doctoral student studying instructional technologies and a hospital clinical nurse educator, Tracy immediately recognized the learning affordances of immersive virtual reality as a fun and engaging way to provide professional development to nurses in the hospital setting. Tracy was immediately struck by the possibilities of Health Scholars' training programs for emergency care, which she thinks may revolutionize how nurses learn and grow in their profession. Believing that VR could help nurses gain confidence in caring for critically ill patients, she garnered the support of leadership in purchasing these new learning tools. Tracy has enjoyed facilitating VR learning experiences with the emergency department (ED) nurses and listening to their excitement as they navigate emergency clinical situations in VR. The ED nurses are improving rhythm recognition and ACLS and PALS interventions and experiencing the critical importance of team leadership through effective communication.
OSF HealthCare
The following Mission partners at OSF HealthCare were recognized by Shana Freehill, DNP, RN, NPD-BC for living the values of Health Scholars.
For Be Fearless: Collin Allen (SFMC), Jared Grimm (SFMC), Brittany Toland (SFMC), Michelle Jones (SPMC), Lisa Strack (SJMC), and Jean Greiner (Ministry) have been fearless with our adoption of VR for education at OSF HealthCare. They each seek to promote a fun learning environment for their fellow Mission Partners, remove obstacles in real time, and encourage their peers to utilize the headsets for an immersive experience. I am proud to work with each of these Mission Partners.
Share This Story, Choose Your Platform!