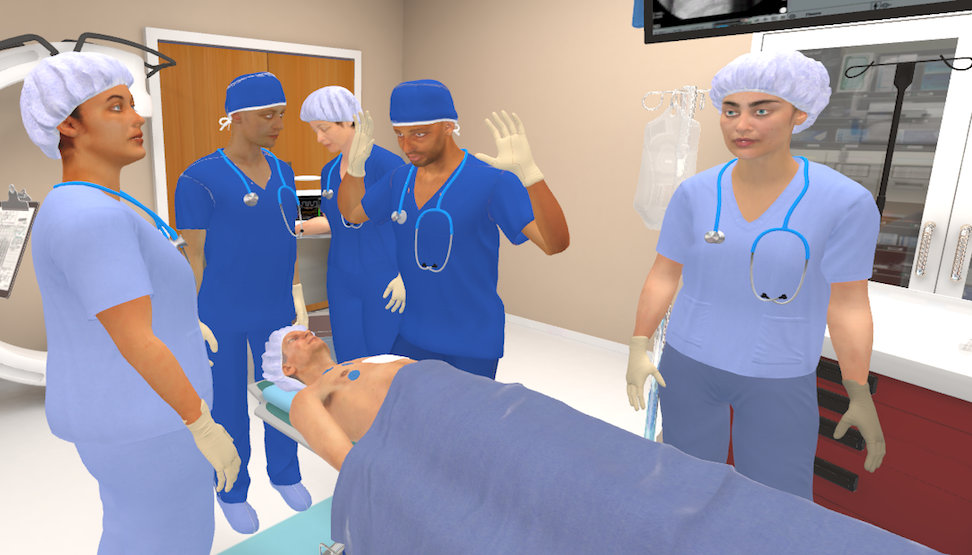 Health Scholars announces a $1m in grant funding for surge provider training to help combat COVID-19
Published January 28, 2022
(Westminster, CO, 4/1/2020 ) – Health Scholars, the creator of the first ever virtual reality (VR) Advanced Cardiac Life Support (ACLS) training announces a $1M in grant funding for surge provider training to help combat COVID-19.
The grant will provide approximately 14,000 providers ACLS Desktop Simulation Training to assist health systems with preparedness training. It will enable hospitals to quickly deploy training to surge providers needing to acquire or re-acquire clinical skills related to emergency situations—such as dysrhythmia or a code event.
"Our ACLS simulation provides a deliberate practice environment for surge providers to prepare themselves for acute care—providing the real-to-life reference experience needed to handle inpatient emergencies while on the frontlines of this pandemic," says Dr. Brian Gillett, President and Chief Medical Officer of Health Scholars.
As hospitals continue to ramp up with the assistance of additional providers to handle the patient surge due to COVID-19, this will entail preparing outpatient providers to perform acute care for inpatients or cross-training providers from other areas of the hospital.
"Surge providers may need to assist with the care of critical patients in the Emergency Department, Intensive Care Unit or General Med-Surge floors, bringing along a challenge of needing to have large numbers of providers quickly acquiring or re-acquiring key clinical skills related to acute care, like ACLS." Gillett continued.
Health Scholars is currently offering two programs as part of the grant; a matching program for state hospital associations who purchase training at a state level, or individual hospitals or hospital systems that have financial and clinical need can apply to receive ACLS Desktop Simulation Training
The desktop application is available for purchase now for those looking for a faster way to address emergency preparedness training.
The ACLS Desktop Simulation Training provides a deliberate practice environment for providers to prepare themselves for acute care—which is best achieved through a real-to-life reference experience. The application is an entirely voice-driven, screen-based simulation that trains providers to respond to all 13 core American Heart Association (AHA) rhythms in stable, unstable and cardiac arrest scenarios. The simulation also trains providers on a traditional ACLS Mega Code and refreshes post-arrest care after return of spontaneous circulation (ROSC) is achieved.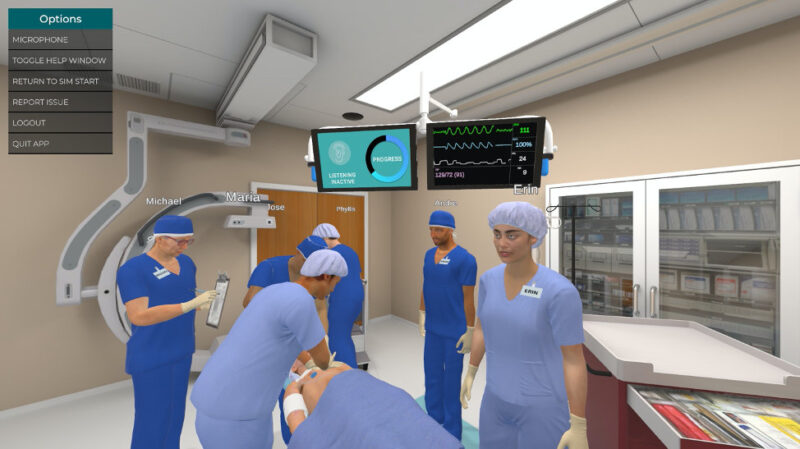 Unique to ACLS Simulation is the use of 100% natural language processing. The provider uses voice direction to communicate all of the actions needed to run a resuscitation team, which provides the most immersive, effective and scalable approach to ACLS skills practice available today. The training takes approximately 20 to 30 minutes to complete, provides a detailed debrief and readiness assessment, and is repeatable on an unlimited basis. And it is immediately available for use.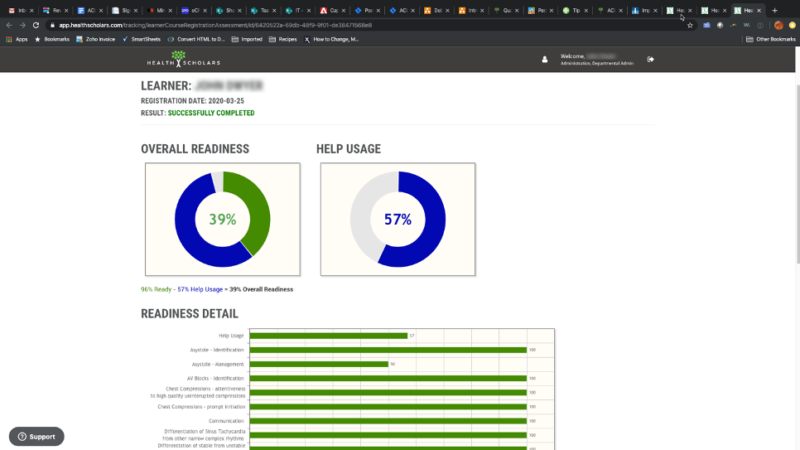 About Health Scholars
Our mission is to advance healthcare education through virtualization, making experience-based training scalable, accessible and affordable to both Healthcare and Public Safety providers. Health Scholars is a cloud-based, VR-ready clinical training platform with VR Simulations, Simulation Management, and Clinical Readiness Reporting solutions for the management, delivery and analysis of clinical training. Our VR simulations extend physical simulation beyond the simulation center, enabling repeatable practice of proper workflows as well as critical soft skills like communications, situational awareness and critical thinking.
For more information, see www.HealthScholars.com. You may also contact Chris Ingwalson at (303) 915.0087, or by email at Chris.Ingwalson@HealthScholars.com
Share This Story, Choose Your Platform!